Nowadays it is quite difficult to spend a day without communication. We are talking about the smartphone, but not only: today, any subject can become a means of communication, from the bracelet to the car. And if some gadgets for men seem to be too futuristic, others can rightfully be used in everyday life. View our selection of ten of the accessories without which you will soon not be able to do.
Camera Polaroid
You are looking for a GoPro-type camera with any Supplement? You will not be able to resist the Polaroid Cube camera with a vintage design. Camera in 6 MP is capable of capturing Full HD 1080 and weighs only 45 g.
Polaroid
Kitsound
Hat Bluetooth headphone 2 in 1
You feel about men who like to listen to music everywhere and always? But in the winter sometimes it's hard to wear headphones and a hat at the same time. Thanks to the Kitsound gadget no longer need to make a choice. This cap without wires built-in speakers and allows you to enjoy music of good quality in comfort.
Wireless headphones
If you think that audio-the cap is overkill, you can opt for wireless headphones of the brand Jabra. Stylish and sophisticated design, high sound quality, comfort in use.
Jabra
Marshall
Speaker Marshall
If you are a true music connoisseur, then you are probably familiar with the brand Marshall. And, most likely, you will not be surprised by the quality Acton Bluetooth speaker that is made in the design of guitar amps brand. Its compact size in no way affects the sound quality.
Analog watch
The time when watches become a means of communication not far off. Smart watch Ze Clock, released Swiss brand MyKronoz, like all without exception. Analog clock, which at the same time are a means of communication allow us to receive calls, SMS or emails. Besides, their function is "locate my phone" never let you lose your smartphone.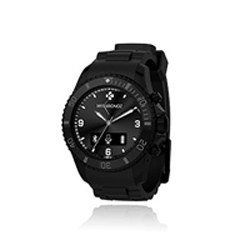 MyKronoz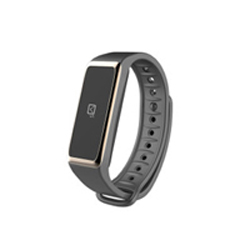 MyKronoz
Smart bracelet
He will become your irreplaceable friend and assistant in everyday life. Bracelet ZeFit2, released Swiss brand MyKronoz, will help keep track of your activity twenty-four hours a day. The number of covered steps, distance, calories burned, duration of sleep: nothing escapes from this tracker that helps you keep fit. Moreover, on the OLED screen receives information regarding calls, SMS, emails.
Mini drone Parrot
Brand Parrot has released a gaming gadget. It's hard to resist Jumping Sumo, drone that can be used both indoors and outdoors. He can ride, jump and shoot your exploits on camera.
Remote control cars
Remote control cars may seem not as spectacular as the Parrot drone. However, this radio-controlled machine worthy of your attention. It can be controlled using a smartphone or tablet (Apple or Android). Built-in camera allows you to shoot video or take photos of its surroundings, without attracting too much attention.
Pico projector
Pico projector you can take with you everywhere. Gadget Innoio Innocube brand will help you to project images of very high quality width of 2.5 m. Thanks to this gadget in your living room wall very quickly turn into a huge screen for the retransmission of football matches. Pico projector can also be used for professional activities, for example, for various presentations.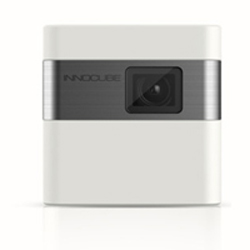 Innoio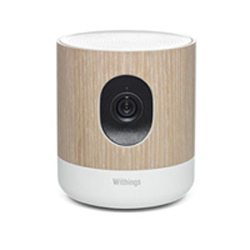 Withings
Video surveillance system
Video surveillance system for home Home Withings has received three CES 2015. It only confirms its exceptional quality. Its HD camera enables surveillance even at night thanks to night vision mode. Speaker and two microphone let you easily chat with your family and friends.