Cosmetic clay – a very diverse product and thanks to its variety of clay is widely used in cosmetology, both in the preparation of homemade cosmetics and in the production of commercial products.
Use cosmetic clay
All types of cosmetic clay, regardless of its origin, and color, have the ability to detoxify and clean the skin from excess oil, dust and other contaminants that clog the pores of the skin. Cosmetic clay – a rich source of minerals and other substances useful for health and beauty of skin.
Regardless of the color and chemical composition, all kinds of clay subjected to drying by natural means, thus, it remains the maximum amount of nutrients and minerals.
Cosmetic clay is an effective and affordable component simple home masks for any skin type. Knowing which type of clay, and what additional ingredients match your skin type, you can create your own original and useful for your skin recipes for masks, wraps and scrubs home. Cosmetic clay can be bought at the pharmacy or in the store. Try to choose a quality product, even if it costs a bit more than this bag of dubious contents.
The preparation of masks with a cosmetic clay at home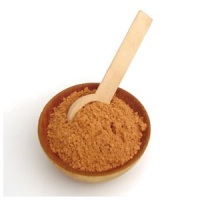 The mask of cosmetic clay very easy to prepare. The most simple homemade clay mask this is, in fact, clay mixed with water. In a ceramic bowl, mix 10 grams of clay and 10-15 ml of the liquid component, it can be plain water or decoction of chamomile, lemon balm or other herbs at your discretion. For oily skin instead of water it is better to use fruit or vegetable juices that provide a light astringent effect: tomato, lemon, cucumber juice or orange.
Masks for dry and normal skin clay mixed with milk, honey, olive oil or egg yolk, in this case, the clay must be supplemented with moisturizing ingredient. Apply the mask to clean skin for 20-30 minutes and then washed off with warm water. If the mask is not moisturizing and softening components, after a clay mask is recommended to lubricate the skin moisturizer.
Clay masks can in addition add liquids and other ingredients, such as essential oils, CO2 extracts, base oil, shredded dry grass, blossoms, seaweed, cereals and so on. The choice of ingredients depends on the skin type and the problems to be solved by the mask. Clay masks are widely used for acne, eczema and pink acne.
Composition clay for body wraps preparing as well as face masks, in fact, for wraps body you just need to make more masks. Indian beauticians practice following a recipe body wraps with clay: clay in addition it includes a little almond, whole milk or yogurt, chickpeas flour and powder of rose petals. Before dried the mask is washed off, to enhance the exfoliating effect of the clay mixture, lightly RUB into skin, then rinse with water.
Clay wraps not only cleanse the skin of harmful particles and toxins, the clay improves blood circulation, has a lifting and toning effect.