Modern cosmetology can offer a huge range of services for the preservation of youth and prevention of aging for women of any age. Facial rejuvenation is performed in different ways depending on age, indication, individual features and wishes. Some girls ready at an early age to serious intervention, but this is not worth it. Facial rejuvenation must be timely and adapted for each individual woman. To choose the method will help the surgeon before the procedure, during which all the problems are discussed, solutions and expectations.
Facial rejuvenation after thirty years
Thirty years is a young age for women. However, after twenty-five in the body begins the aging process: the skin becomes increasingly difficult own resources to cope with the destructive effect of free radicals, aggressive environment and stress. Stocks depleted collagen, around the eyes is becoming more pronounced mesh wrinkles, go deep nasolabial folds, are wrinkles on the forehead.
To slow down the running of the natural aging of the skin and stimulate skin regeneration processes apply the techniques that are pushing the skin to update, limited to low-invasive methods of intervention.
Very good for young skin, chemical peels, superficial, middle or middle-surface. With their help smooth out fine wrinkles, expression become less visible, the skin gets a supply of energy, stimulate the activity of fibroblasts, responsible for the production of collagen.
Laser facial rejuvenation also shown for women after thirty years. The laser is an action comparable with chemical peels, but its effect is more careful, it does not cause pain and is used if the previous method of rejuvenation for different reasons contraindicated. Laser is not only the tightening of the skin, increases its elasticity, tone and purification. Laser treatment allows to obtain a smooth complexion, if the skin has spots.
Contour plastics on the basis of hyaluronic acid and the use of muscle (Botox) allow early to eliminate wrinkles and to prevent their occurrence, to remove deep nasolabial folds, smooth forehead.
Biorevitalization is a great preventative procedure, which allows to prolong youth, when not required radical interventions. Biorevitalization is the intradermal injection of hyaluronic acid Yves combination with other active drugs that prolong youthfulness of the skin, keeping it moist, supple, returning the lost glow.
Facial rejuvenation after forty years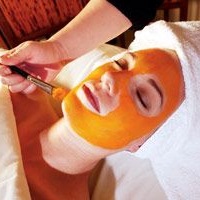 After forty years of the skin in low maintenance does not look young. It is characterized by pronounced sagging and wrinkles that are not amenable to disguise cosmetics. Chemical peels after forty years should be more intense, capable to smooth wrinkles and to restore skin elasticity.
At this age, the big problem is ptosis, which can be as easy and more serious. Sagging tissues with a distinctive education sagging cheeks, and hanging the ages old face, making him tired. To correct these defects and to rejuvenate the face, giving him back the smoothness and elasticity, apply the techniques of lifting or laser stimulation of production of collagen.
The lifting is an innovative method for non-surgical rejuvenation of the skin by stimulating collagen using radio wave radiation. The radio lifting of the third generation has significant differences from previous methods of this type of processing of leather and fabrics, he has a powerful effect of tightening, does not cause burns. After the lifting wrinkles, both small and deep facial wrinkles, tightens the facial contours.
In some areas of the face rejuvenation includes the local tightening. At this age many shows blepharoplasty, eyelid surgery with excision of excess skin, removing hernias and elimination of wrinkles and sagging around the eyes.
Facial rejuvenation after fifty years
Mature skin needs special approach. After fifty years, there is no need in surface sparing techniques, if a woman wants to regain youth and reduce externally ten years from the passport age.
Chemical peels for facial rejuvenation – deep and medium-deep with the use of phenol. It has on the skin effect similar to third-degree burns. After such peeling require long rehabilitation, but the result is worth it – smooth skin, fit the shape of the face, which looks much younger.
Radiofrequency and laser lifting of more sparing techniques of facial rejuvenation in adulthood. With fractional laser and tripolar RF-lifting occurs effect on the skin in the deep layers of epidermis. The skin is renewed by recreating the collagen-elastin skeleton. Such techniques hardware lifting allow women after fifty years to look younger, but the effect is applied if the skin is objectively can restore youth.
In many cases, such methods of rejuvenation are low effect, especially for those who are on the face skin is thin and forms numerous folds, like skin Shar-Pei. In this case illustrates radical surgery – round face lift. The effect of it is saved for years, but preparation is required. Half of success – the choice of hospital and physician with an impeccable reputation.