Freckles is a very common phenomenon and everyone knows what they look like. Usually, freckles is a flat point on the skin about the size of the cap stud. The main cause of freckles is excessive and long-term exposure to natural ultraviolet light, i.e. sunlight. To a greater extent freckles affects people with fair skin, especially sensitive in this case is the upper body, face, shoulders, chest. Freckles can appear at any age, even year-old kids.
In dependencies on individual skin characteristics freckles can have different color, for some people they have a reddish tinge, in others they yellow, and black, brown and even black, in any case, the color of the freckles slightly darker basic skin tone. In General, a tendency to freckles depends not only on the amount of time that a person spends in the sun, here also plays a role hereditary factor, freckles are the result of uneven distribution of melanin in the skin, freckle is essentially the accumulation of melanin at a certain point.
A child with freckles causes widespread tenderness and smiles, but with age, this attitude can be replaced by ridicule and complexes about their appearance. Girls with freckles trying to get rid of these "sun kisses" by all available means, someone is trying to lighten skin folk methods, and someone resort to hardware cosmetology and expensive salon treatments.
Sour cream
The sour cream contains lactic acid, which makes it easy to get rid of not too dark freckles. In addition to whitening effect, sour cream has a softening and moisturizing effect.
Simply apply sour cream on skin with freckles, wait until it dries. Do not rinse the cream with water, and gently remove with a soft cloth or towel, at the conclusion of the procedure, apply a moisturizer. Lactic acid plays the role of a mild peeling, the top layer of cells is gently removed, causing the skin becomes more bright and fresh color. To completely get rid of freckles, the above procedure should be done daily. Instead of sour cream you can use yoghurt or cream.
Lemon juice
Lemon has excellent bleaching effect. To lighten freckles or for full deliverance from them lemon juice twice a day is recommended to RUB into the affected skin freckles. Massage with gentle movements massage into skin using lemon juice for 15 minutes, then wash with warm water. For additional exfoliate lemon juice can be mixed with sugar, the sugar should completely dissolve in the juice and apply the mixture on the skin with an old toothbrush. Lemon is one of the most effective natural bleaching agents.
Honey
Honey is known for its antifungal and antibacterial properties, in addition it is believed that homemade masks with honey have some anti-aging effect.
To make freckles less noticeable, combine water and honey, the resulting mixture is slightly warm. Apply honey on the freckles for a few minutes, then wash with warm water. Alternatively, for bleaching the skin regularly can make a mask with honey and wheat grass. Mix these two ingredients with a little water, apply the mixture on dry cleansed skin and leave on for 10 minutes, then rinse off the mask with warm water and finally rinse with cold.
Honey can be mixed with yogurt, but in this case the mask should be kept at least half an hour and then rinse.
The mixture of juices
To lighten freckles using natural vegetable, fruit and berry juices. Mix the parsley juice with equivalent amount of juice of red currants, orange and lemon juice and apply the mixture under makeup. Those who have tried to get rid of freckles above method, claim that after two weeks you can see positive result.
Cucumber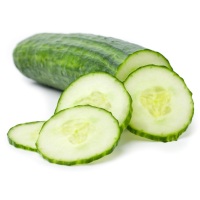 Cucumber contains phenylalanine, vitamin E, linoleic acid omega-3, oleic acid and phytosterols, in addition to this, cucumbers have a good whitening effect. Cucumber juice is widely used in the manufacture of home whitening and refreshing masks. Cucumber juice can be replaced with thinly sliced cucumber, just placing them directly on the skin with freckles.
Fruit masks and peels
Mix two strawberries, a small slice of papaya, pulp of cucumber and pineapple. Apply the mask on affected skin freckles and in 15 minutes rinse with water.
To lighten the freckles you can use crushed fruit pulp. This natural peeling cleans the skin, brightens and gives the skin a fresh and even tone.
For home fruit peelings, you can use different fruits like strawberries and kiwi. Keep the mask on until it dries, then remove with light massage movements. In conclusion, wash your face with water.
Papaya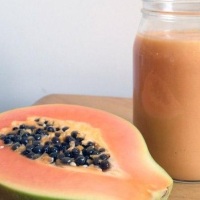 Papaya contains papain enzyme to remove dead cells. This enzyme also acts as a tyrosinase inhibitor that inhibits the production of melanin and helps to get rid of freckles. Simply apply the pulp of papaya on the skin after 10 minutes rinse with water.
Massage with almond oil
Almond oil is rich in vitamins B2, E, PP, B6, minerals and phytosterols and unsaturated fatty acids. These components not only lighten the freckles, but also prevent the appearance of wrinkles.
Before you apply the oil onto the skin, gently heat it in a water bath. Light massage movements RUB almond oil into the skin and leave for 15 minutes. This procedure is recommended to do before bedtime every night for two to three weeks.
Bleaching creams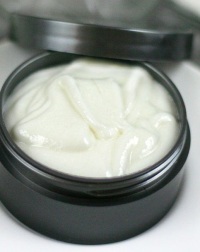 For lightening freckles are the creams and ointment that contains hydroquinone and kojic acid, however, the actual outcome can only be assessed after several months of using such a tool. Bleaching creams you can buy in pharmacies, or products containing hydroquinone more than 2% dispensed by prescription by a doctor. During the period of use of this cream should be possible to restrict sun exposure.
Laser removal of freckles
When pronounced freckles and a large number of them some are turning to laser skin resurfacing, this procedure is performed in salon by a qualified technician, laser freckles removal poses no danger to the health of the patient, risk of scarring on the skin in this case is also extremely low.
Chemical peels
Chemical exfoliation not only cleanses the skin of impurities and dead skin and gives your face a fresh radiant look. Components chemical peel lighten freckles and improve skin complexion. Chemical peels may be accompanied by side effects which mostly depend on the individual characteristics of the skin.
Cryosurgery
Cryosurgery is a fairly popular procedure, during which freckles are removed by freezing with liquid nitrogen.
Phototherapy
Modern technology correct pigmentation disorders, including lead to freckles, based on the action of IPLs.
Prescription retinoids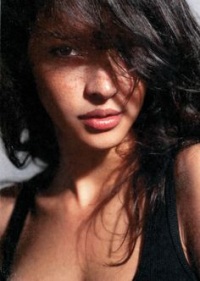 In some cases, to get rid of freckles dermatologist prescribed ointments and creams with retinoids.
We all know that prevention is much cheaper than treatment. And if the appearance of freckles, due to heredity, cannot be prevented, pigmentation as a result of sunburn to warn not only possible, but necessary. In winter, these freckles virtually disappear, but reappear in the summer. To minimize the risk of occurrence of such freckles, be sure to use sunscreen, and that it should be done with childhood.
Limit time in sun, especially from 10:00 to 16:00, this time is the period of greatest solar activity. Wear wide-brimmed hats and sunglasses, and spend more time in the shade and not the sun.
It is proven that vitamin C helps to lighten freckles, so the easiest and most useful way to make freckles less visible is to enrich their diet with foods rich in vitamin C. Known sources of this vitamin are citrus, kiwi, spinach, green leafy vegetables.
The freckles can be treated in different ways, for someone they turn into a real complex, and someone is proud of this peculiarity of their appearance. In fact, many guys find girls with freckles attractive and sexy. Look at yourself in the mirror again… Cute freckles, isn't it?