Our lips are not able to produce sebum, so they are often dry and cracked. And skin cells of the lips do not produce melanin, lips don't tan that often leads to sun burn lips. Fortunately, there are many ways to deal with these troubles, and some of the most popular tools for beauty & health lips – balm or lip moisturizer to the lips.
Chapstick provides effective protection for lips against harmful effects of environmental factors, from wind, sun, cold and even dry air. Formula lip moisturizer helps to keep precious moisture in the skin even in dry environments, covered with a lipstick, lips not only get the necessary protection, but also look neat and well-groomed.
Today chapstick you can buy almost everywhere, small tubes and sticky with a lip balm are not only sold in cosmetic stores, but also at gas stations, supermarkets and even a coffee shop. Typically, colorless chapstick, but some companies produce and tint lipstick that gives the lips, for example, light peach or pinkish tone. The balsam for lips can include a variety of ingredients, but all these tools are usually created in wax or similar in texture with wax basis. As a base consisting of balms for the lips stands beeswax, palm wax, and camphor, lanolin and paraffin. Some lip balms are enriched with essential oils and fragrances contain many photo filter and curative components against, for example, herpes.
Among the motley variety of brands, formulations and packaging hygienic lipsticks is not so easy to choose the means that will fully satisfy all the needs of the skin of the lips, will provide effective hydration and protection. The main task of balm for obsesity delicate skin of the lips from the harmful effects of the environment. But, unfortunately, not always in a hygienic lipstick composition includes a truly high – quality ingredients and harsh chemicals in the composition of the lip balm does more harm than good. How can that be?
Hygienic lipstick from natural raw materials
Alternative synthetic components and chemicals are natural ingredients of plant origin. A vivid example of such substances is, for example Shea butter, chapstick on the basis of Shea butter is an excellent moisturizer and restores the tone and elasticity of the skin.
Natural lip balm is easy to determine by reading the list of ingredients included in its composition: on the label you will see the names of natural plant extracts, there may be avocado, carrot, cocoa butter, aloe Vera, jojoba extract, Flaxseed, and other natural and organic components. The purity of natural and organic components included in the hygienic lipsticks provide additional nutrients and protection for delicate and sensitive skin of the lips.
What to pay attention?
Some formula lip balms contain synthetic ingredients that can be unsafe for health and beauty of our skin. So, in many hygienic lipsticks can be found petrolatum, which is obtained from the residual oil feedstock. There is a perception that this component can among other to provoke the development of breast cancer. In 2004, the substance was included in the "blacklist" probable carcinogens, in Europe the use of petrolatum in the production of hygienic lipsticks and lip balms prohibited, while in the U.S. such a ban does not exist.
Unsafe components hygienic lipsticks are saccharin, mineral oil and paraffin, suspicion and distrust of experts is also called padimate, white wax, Tocopheryl, methylparaben and polyparaben. Pay special attention to products with a content of components having a therapeutic and prophylactic effect. In certain situations, menthol, phenol or camphor indeed have antibacterial and antiseptic effects, but with frequent daily use, these components can cause irritation and even inflammation of the skin of the lips.
Camphor, potassium alum or menthol provides the effect of pinching, but at the same time, the too frequent use of lip balm can cause excessive dryness of the skin. Don't forget that a large part of the volume of balsam, which we apply on the lips, gets into our body while eating. None of us will agree is intentionally synthetic products, so be sure to carefully read the composition of hygienic lipstick that you are going to buy. If you don't want to see any of the ingredients in their dish, so it should not be part of your lip moisturizer.
Good and not so good
To list all the really effective lip moisturizer and the ones you should stay away impossible. Based on the ratings of reputable publications can allocate a small list of the most popular and effective options and those who received not the most flattering reviews of consumers.
The Body Shop Mango Lip Butter: this lip balm has frankly disappointed. Despite the popularity of the body milk of the same series, lip balm turned out to be too waxy and heavy. Unfortunately, this balm does not cover the lips evenly with a thin layer, but instead rolls on the lips and leaves an unpleasant feeling. Everything else this product has a fairly thick matte texture, which lips are becoming a strange hue. And the smell leaves much to be desired…
Nivea A Kiss of Shimmer Radiant Lip Care SPF 10: those who have tried this lip balm, celebrated its extreme inefficiency. If you are looking for a really good lip balm or chapstick, then in this case you came to the wrong place. This balm from Nivea leaves on the lips a nice pinkish hue, but it did not moisturize. If you are too dry and chapped lips, this balm will soften them, and the pigment is just ugly will gather in small wounds and cracks of the skin of the lips.
L'oreal Paris True Match Gentle Lip Conditioner: this lip balm has caused a lot of complaints of consumers. Many noted its peculiar smell, in addition, the packaging does not provide rational dosing of content, and in the cap of the bottle constantly going to the excess balm. The texture of this balm is quite greasy and heavy on the lips it feels like greasy sticky mass and no air conditioning here cannot be and speeches, the buyers say.
Clinique Superbalm Lip Treatment: consumers noted the unique properties of this balm, some even call it a super tool. This cosmetic product not only cares for the lips but also gives them a beautiful seductive Shine, this result can boast few hygienic lipstick. Clinique Superbalm Lip Treatment is ideal for extra moisturizing and nourishing the skin of the lips, especially if you wear a balm for the night.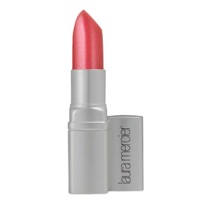 Laura Mercier Lip Balm: this balm reviews worthy of the title of this miracle. Soft and transparent, it moisturizes and softens chapped lips. It can be applied under lipstick and on top of makeup for added Shine, in both cases it does not cause any discomfort and does its job quietly. This balm can be used several times a day, buy several packages, one in purse, one into the office, the third – on a shelf in the bathroom and so on, softness, Shine and a pleasant feeling will be with you throughout the day.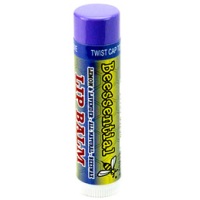 The Best Beecology Lemon Lavender Lip Balm: this lip balm works quickly and effectively. The combination of lemon and lavender sounds not only delicious, but also really relaxes and nourishes the lips. Balm is long-lasting, however, leaves no feeling of its presence on the lips. Despite the pure fragrance of lavender, this product is appreciated by men. Perfect texture, useful natural ingredients and effective care can be purchased for a very affordable price.
If you find it difficult to choose the perfect lip moisturizer, contact your seller cosmetic store, samples, reviews already tested a particular product, as well as good advice of an experienced consultant will help you make the right choice.