Russian cosmetics to some, is among the favorites, the other is inexplicable disgrace. There are women who from the principle of never using makeup of the Russian production. Preferring foreign brands with a well-established reputation and long history. What would be pronounced nor was patriotism is manifested in the application of cosmetics, many with undisguised sorrow in the eyes recognize that domestic funds can never be compared by its quality and properties with foreign. So is this really the case?
Russian cosmetics is popular only among consumers democratic means, and it is beyond dispute. This well-established fact gives birth to the myth of the low effectiveness of domestic production, even if we are talking about brands are positioned as elite. Domestic cosmetics really much cheaper and are happy to buy women inclined to save. But it's not always says that it is inefficient or even useless. Just creams and other products marked " made in Russia another story and quite different from European brands path of formation. Because the Russian cosmetics as a class was born recently.
Beauty in isolation
The development of the cosmetic industry takes its beginnings in the late nineteenth – early twentieth century. Then there were the first shampoos, first hair dye, lipsticks and many other beauty products, which is compulsory for a purse of a modern woman. A great contribution to the industry of beauty made by France and Germany, while Russia, more precisely, Soviet Union to cook in own juice closed and rather scarce kitchen.
In 1922, the factory was born «Freedom», which was founded on the basis of an existing factory of perfumery Association «A. February and Co», in 1930 in connection with the reorganization of «Freedom» was given to the production of toilet soap and perfumery production was transferred to the factory «New dawn». This simple factory tandem cosmetic products supplied the entire Soviet Union until its collapse. And only in the early nineties of the last century began the active construction of the new Russian cosmetic industry, there were private, cosmetic companies, private entrepreneurs have launch of new brands, some established and developed, other into Oblivion.
The most known brands of Russian cosmetics
Modern Russian cosmetics presents a sufficient assortment of brands, most of which runs in a single direction. The emphasis is on the naturalness of the ingredients used, which are rich in the Russian expanses. We cannot say that the cosmetics from domestic brands have a unique structure, but they are appreciated by those who prefer funds with a high percentage of natural ingredients that do not differ overpriced.
Low price and wide range of tools are three Russian brands, which is in the Arsenal of a large number of women. This «Pure line», «one Hundred recipes of beauty» and «grandmother's Recipes Agatha». All these brands produce tools for face, hair and body, and they are in wide demand at women who do not require specialised care, and enough standard.
Means using the extracts of Siberian plants occupy a separate niche in the field of Russian cosmetics. The most known in this narrow segment of the brand Natura Siberica, which produces a wide range of cosmetics for hair care and other means, including for the face and body. Natura Sibirica is the first certified cosmetics, created on the basis of wild Siberian herbs. Gaining popularity and brand – «Living cosmetics Siberia», which is a decent choice of cosmetics for comprehensive care.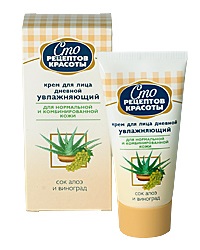 If you are interested in a higher level of cosmetics in Russia and such. An example of this is brand «Bark», which in pharmacies presents next to the French representatives treatment-and-prophylactic cosmetics. Professional medical cosmetics «Alpika» refers to cosmeceuticals – under this brand are produced liposomal means with natural composition.
Long won the trust of women of different ages, the Russian cosmetics «Myrrh» («Mirra»). The brand produces the means on the basis of natural plant extracts, sea products and beekeeping. Directory «Mirra» is broad, all funds clearly divided along the lines according to its purpose, so choose the suitable means easy.
Faberlic – famous brand oxygen cosmetics, which is distributed through direct sales. This is also a Russian company, which enjoys well-deserved recognition thanks to its own center of scientific developments with its constant innovative discoveries.
As you can see, the Russian cosmetics on the market today presents good marks in demand, and the interest in domestic production is constantly growing. New Russian cosmetics there is about twenty years, and, of course, is quite a bit. But over the years has made many important discoveries, recognized both in Russia and abroad. This is a reason if not proud of achievements, then be sure to try it for yourself and evaluate the result.