January 24, 2016
shave. Currently there is a huge amount of tools available: soothing creams, ointments or gels after shaving. But these tools are not suitable for every man.
The choice of shaving depends on the skin type: dry, oily, mixed. It is worth considering the frequency of shaving. You shave every day? You have well-groomed, thick beard? Or do you prefer a three-day stubble?
In order to understand these "the jungle", please see our list of five of shaving products that will take care of your skin.
Vichy Homme
Vichy Homme
Mousse shaving irritation against Vichy Homme is rich in calcium that helps to better protect the skin during shaving, thus facilitating the razor glide and avoiding irritation and redness of the skin.
Klorane Cible Homme
Klorane Cible Homme
Shaving cream Klorane Cible Homme contains aloe Vera and other emollients active ingredients. Apply it on wet skin, you will just have to hold the razor and the skin clean.
Proraso
Proraso
Oil for beard Proraso prevents dryness of hairs. The product is suitable for men who prefer a thick beard. Oil has the fresh scent of lemon, mango or vanilla.
Idealizer Barbe 3 Jourset + Vichy Homme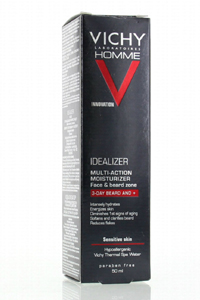 Vichy Homme
Moisturizer Idealizer Barbe 3 Jourset + Vichy Homme perfect for a three-day bristle. In addition to moisturizing and softening, this serum combats the first signs of skin aging. What could be better?
Nuxe Men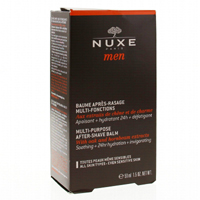 Nuxe Men
Multi-functional after shave balm Nuxe Men relieves irritation, moisturizes the skin and eliminates signs of fatigue. In addition, it has a masculine woody-spicy fragrance.