Maybelline is one of the most popular cosmetic brands. Cosmetics Meybellin there in the makeup high school girls and famous models. Maybelline is the official cosmetic sponsor for new York fashion week every year and pleases women with interesting novelties.
Of course, talk about all the means which produce in Maybelline, it is impossible, therefore, review only the most popular products of this brand and promising novelties of the coming year.
Maybelline New York Mineral Powder Finishing Veil Translucent Loose Powder
This powder is ideal for hot summer days, just put it on top of moisturizer and you notice how oily sheen disappear and the skin will get soft silky texture. The powder can be used as a self-corrective tool or in combination with primer and base under makeup. Powder not only helps hide freckles and age spots, but also neutralizes excess sebum, removing excess skin luster, and the dulling effect lasts a long time.
Mineral Powder
Cool Effect
Maybelline New York Cool Effect Cooling Shadow/Liner
Indisputable advantage of these shadows from Maybelline – wide range of colors, a particularly popular hue this series became a shimmering Golden tone Chill the Champagne. Despite its name, a special cooling effect these shadows have, but go very gently and evenly, which is a definite advantage of this product. The shades of this collection are perfect for both day and evening make-up. If you like experiments, try replacing the lipstick hue by a combination of Ice Princess and a small amount of lip gloss. Shadows have a soft silky texture, but for uniform and thin coating makeup artists recommend to apply this eyeshadow on eyelid with fingertip.
Maybelline New York Lip Polish Lip Gloss
Many people call the texture of this gloss is perfect, it's not too sticky, not too glossy, while providing high-quality coverage and sufficient amount of pigment. Another bonus of this gloss is very light scent.
Lip Polish Lip Gloss
Expert Eyes
Maybelline New York Expert Eyes 100% Oil-Free Eye Makeup Remover
Liquid make-up remover effectively removes eye makeup, including persistent shadow and mascara, after using this product the skin without leaving a greasy film. Many women call this liquid for removing eye make-up is the perfect budget tool. Maybelline New York Expert Eyes ideal for sensitive eyes, it can be used by even those who wear contact lenses.
Maybelline New York Dream Matte Powder
Compact powder with a matte effect has consistently received rave reviews by its users. Light texture powder gently and evenly spreads on concealer, blends and provides long-lasting and beautiful makeup. A sponge for applying soft, pleasant and perfectly cope with their work. Plus user-friendly design, and in the end is one of the most effective compact powder for a very affordable price.
Dream Matte Powder
Double Face Perfector
Maybelline New York Instant Age Rewind Double Face Perfector
This concealer from Maybelline is just perfect as a highlighter. Apply it on the eyelids, under the eyes and around the eyes. With this tool you can not only create the outline, but use it as a primer for eyelids. Concealer camouflages well enough small pimples and other skin imperfections, providing a smooth and uniform coating. If you for some reason refuse to use concealer, try Maybelline New York Instant Age Rewind Double Face Perfector, and most likely you will change your mind, after which the tool is securely settled in your cosmetic bag.
Maybelline New York Expert Wear Eye Shadow Duos
These shadows are great for creating a smoky eye makeup, this product has everything that ought to have high-quality shade: resistance (especially in combination with a primer), expressive pigment and a perfect application. Two tone combination Expert Wear Eye Shadow Duos, perfectly complement each other. Owners of green eyes special attention should be paid to the combination of purple shades. Shadows are not lubricated and do not crumble, slight shimmer and the color gamut is appreciated by many women.
Eye Shadow Duos
Stay-True Bronzer
Maybelline New York Expert Wear Stay-True Bronzer
Easy and affordable way to obtain a tan at any time of the year, the bronzer Expert Wear Stay-True perfect for any skin tone and provides a uniform coating, color is as close to the shade of a natural tan.
Maybelline New York Pure Stay Powder Foundation
Pure Stay – the perfect makeup base for oily skin, light texture means it won't clog pores, leaves skin greasy, perfectly shaded. Compact shape is easy to use, affordable price also pleases, considering that for little money you get a really high quality product.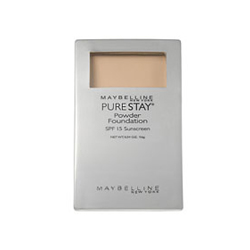 Pure Stay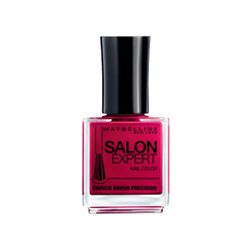 Salon Expert
Maybelline New York Salon Expert Nail Color
The quality of this varnish withstands the most severe tests, including even a half-hour washing dishes without gloves. Lacquer Salon Expert Nail Color gently and evenly spreads, a convenient brush for easy application, while the lacquer does not spread beyond the nail bed. Vibrant color nail Polish do not require the application of a special gloss coating: two coats of varnish and you are the owner of gorgeous nails.
Maybelline New York Mineral Power Naturally Luminous Blush
Loose mineral blush is suitable for light skin and more dark. Makeup artists recommend to apply their Kabuki brush, using a small amount. This blush provides a truly long lasting, requiring no re-application, they do not roll or shatter, giving the skin a light glow.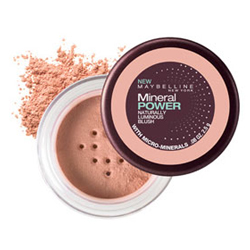 Mineral Power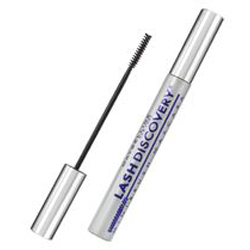 Lash Discovery
Maybelline New York Lash Discovery Mini-Brush Washable Mascara
Lash Discovery does not weigh down eyelashes, a small handy brush good colors, capturing every lash, this mascara does not clump up and not break into lumps during the day. Lash Discovery is safely possible to name the bar, but it is quite easily removed with normal make-up remover sensitive eyes.
Maybelline New York Ultra-Brow Brush-On Color
The advantages of this tool: the resistance as close as possible to natural shades of pigment, comfortable and easy application. Light Ultra-Brow Brush-On Color will give the desired eyebrow colour and form, and dark is the contour and the costs.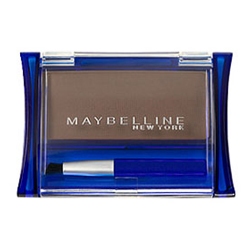 Ultra-Brow Brush-On Color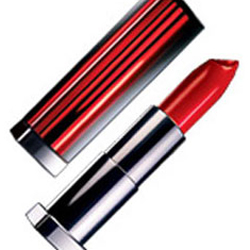 Color Sensational Lipcolor
Maybelline New York Color Sensational Lipcolor
After applying this lipstick on the lips leaves no sticky feel or heaviness, lips soft, and the coating is uniform. Color Sensational is not classified as persistent lipsticks, but for the standard formula, the result is quite high. Among the forty-eight shades of these lipsticks every woman will be able to find the tone to their liking. Unlike most lipsticks, in which the volume of pigment does not exceed 7%, Color Sensational boasts 12%. Some women compare this lipstick with Lancome lipsticks, but the Color Sensational will cost you much less.
New items from Maybelline
In January 2016 will present to the public the Maybelline Face Studio Master Contour Palette. Palettes from a set of harmonious shades to create the perfect contour, you will find highlighter, blush and tint tone.
Maybelline Color Sensational Vivid Matte Liquid is a new line of matte lipsticks includes ten original shades.
Maybelline Color Tattoo Concentrated Crayon – enhanced version of the popular line of Color Tattoo in the form of shadows-pencils.
Rock Maybelline The Nudes Eyeshadow Palette – a collection of fashionable, neutral shades perfect for everyday makeup.
Maybelline Master Fix Setting + Perfecting Loose Powder – loose powder new, represented by a collection of basic colors.